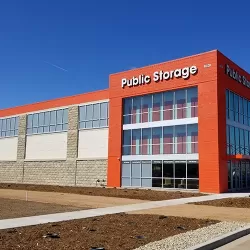 Mountain Masonry is a fully-bondable commercial masonry contractor that has the proven capability to complete projects of every size, in every sector. Our exceptional craftsmanship is the cornerstone of the value we bring to our clients. We support our masonry work with a full scope of services to cover every aspect of the project lifecycle, including estimating, project management, and inspection.
Brick, block & stone are the true building blocks of any major construction project which is why we specialize in a variety of services, including masonry restoration, repair, demolition and new project development. With our high-quality workmanship, we assure you a lasting and reliable masonry structure, no matter whether you want installation of retaining walls, stucco installation, veneer stone installation, or other brick / block structures.
Commercial Masonry Projects
The masons at Mountain Masonry have years of experience in commercial masonry and have acquired the right knowledge to work with all kinds of masonry materials. We also have the best-in-the-industry tools and equipment to complete any range of masonry projects within the least turnaround time.
This further allows us to keep our rates for commercial masonry services reasonable at all times while maintaining high quality and enhancing the value and appeal of the finished structure. Our commercial masonry projects have included:
new block and brick work
large scale re-pointing with mortar matching
steel lintel and I beam replacements
caulking of large expansion and control joints
stone patching
masonry power washing and cleaning
masonry unit matching
You can hire Mountain Masonry for masonry construction or repairs for schools, hospitals, hotels, restaurants, office buildings, churches, warehouses, industrial plants, building complexes, corporate and government offices, schools, sports facilities, retail stores, retirement communities, or any other kind of commercial establishment.
We do everything in-house - from plan, to design, and finally build - and we've created some of the most eye-catching commercial masonry features in Colorado and surrounding states.
Commercial Masonry Contractor
When you work with us, you're not just hiring a contractor, you're partnering with experienced masonry professionals that are committed to the success of your project. Evaluation, problem solving, preparation of itemized proposals and establishing budgets customized to meet your needs are only the beginning of what we offer. 
We take the quality of our work and our employees seriously. We are constantly studying the masonry trade in the hopes of finding and practicing the newest techniques with the highest quality materials. The goal of every project, large or small, is to provide the highest quality finished product.
The professionals at Mountain Masonry have the experience and trade knowledge to provide you with building design, masonry product installation, and value engineering solutions. We use advanced estimating software to precisely calculate the cost of your project and develop a 3D model of your project to verify our take-off matches the drawings.
Experts With All Masonry Types
Brick and block are our main areas of expertise, but we're highly skilled in precast stone, structural and natural stone, which includes granite, limestone, marble and cut stone. Utilizing brick and stone in your project is an investment and choosing the right masonry contractor for your brick work needs will help ensure a healthy future for your investment. The completed structure should not just look great but it must be strong enough to withstand the consistent stress of wear and tear.
Mountain Masonry is committed to providing professional masonry services at the highest level of quality, with a strong focus on customer service and safety. All of our employees are OSHA certified with in-house scaffolding and ladder training. Our crews, also, have experience erecting and operating swing scaffolding, industrial lift equipment, and conventional scaffolding with the proper safety criteria.